Welcome to Coastal Carolina Life, where we pair you up with the best Realtors along the Coastal Carolinas from Nags Head to Hilton Head. 100% Free service where we are always relaxed as we have a data base of the best Realtors along with updates on all of the coastal areas including the Grandstrand, Lowcountry, Cape Fear, Inner Banks and Outerbanks. To learn more about each region just click on one of the tabs above, download our app and watch our Youtube channel and other social media channels. Be sure to watch the video below as I explain how simple it truely is.
To get connected just fill out the form below with what you are looking for or email us at Americanrealestateref@gmail.com or call 866-332-7129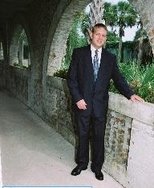 I'm Robert, the founder and owner of American Real Estate Referrals. I've
worked in the real estate sector for several years and know the very best agents that can serve you and your needs. I'm from the Carolina Coast and I earned my BSBA from East Carolina University and my MBA essentials certification from Clemson University with a specialization in business strategy from the University of Virginia. I come from a working class family who served in the military as I have also served our brave military communities via work with disabled veterans which taught me honesty and respect so I'm always upfront and practical.

I've traveled this country coast to coast and I know every community and city within the Coastal Carolinas. I designed this site myself so I'm the one whom you will be talking with unlike the other sites that only use data to find agents for you as most of those sites know very little of the culture, economics and landscape of the various cities, towns and beaches of the coast and the eastern Carolinas. Just because someone in a call center in the middle east can find you an agent do you think that they will know where the best golf on the Grand Strand is or the best fishing piers on the Carolina coast or the best bbq in eastern NC?

​I'm licensed to engage in referrals in all 50 states. Any questions please just ask. We are here to help.


---
Click on the MLS logo and search for anything you feel like and then contact us first via the contact form below and we will find the best real estate pros and Realtors for your needs and wants.