The beautiful Outer Banks or OBX is a magical and wonderful streach of shoreline that streaches over 150 miles from the Virginia border to Crystal Coast of the NC shore. This area is home to several lighthouses and even wild ponies that freely roam certain areas of the coast of Corolla and Shakerford Banks. Several ferries provide transporatation to the islands of OBX.

You can also go skygliding on the largest sand dunes on the East Coast at Jockey's Ridge where the Wright Brothers flew the first airplane or explore many of the barrier islands where infamous pirates such as Blackbeard and Sted Bonnet called home. OBX is a great place to own a beach house or an investment property as the area has recently experienced a boom in some of the largest and nicest beach homes in America. From a quaint cottage to a home that can house a family of 12 the Outer Banks is truely one of the East Coast's treasure from Hatteras, Nags Head, Kitty Hawk, Frisco, Manteo to points south such as Morehead City, Atlantic Beach, Fort Macon, Harkers Island and Emerald Isle. Below we will display some of the beaches and communities of this area. Just fill out of the easy form, email us at Americanrealestaterefer@gmail.com or call 866-332-7129 for more information. Also join our mailing list and receive updates and info on the area. We are one of the only real estate sites that offers this free service.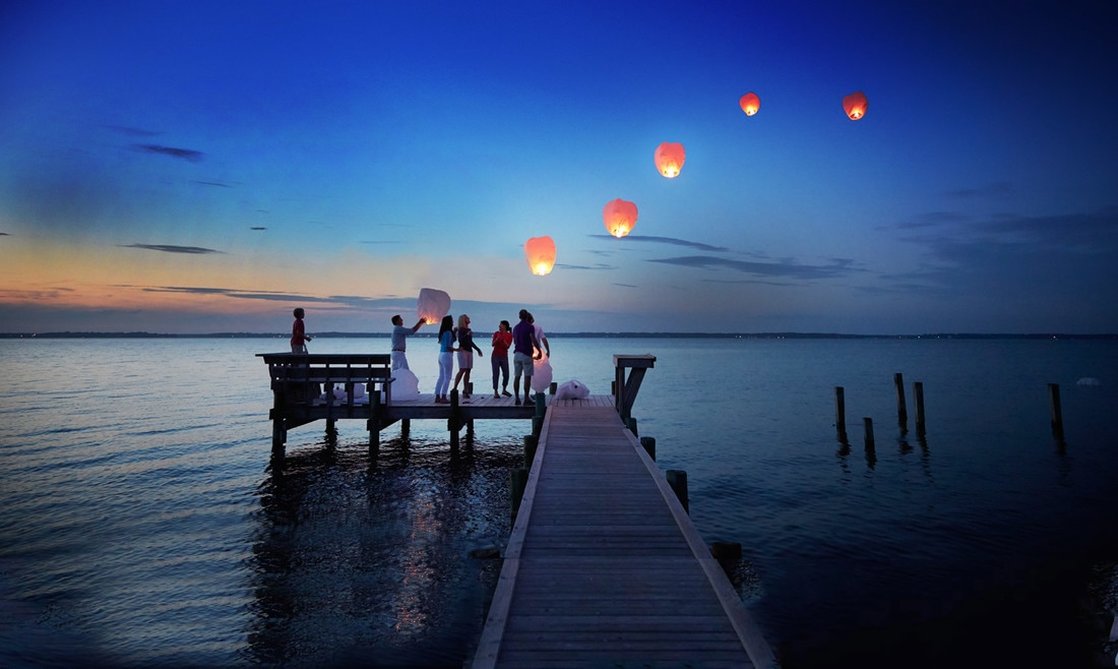 Emerald Isle

Emerald Isle is the very beginning of the southern outer banks located in North Carolina's Crystal Coast's Region. Going over the bridge to the Emerald Isle beaches one can't help but notice the lush green small islands on Bouge Inlet. Emerald Isle a very family friendly beach that offers pristine beaches along with a movie theatre and shopping.
https://www.emeraldisle-nc.org/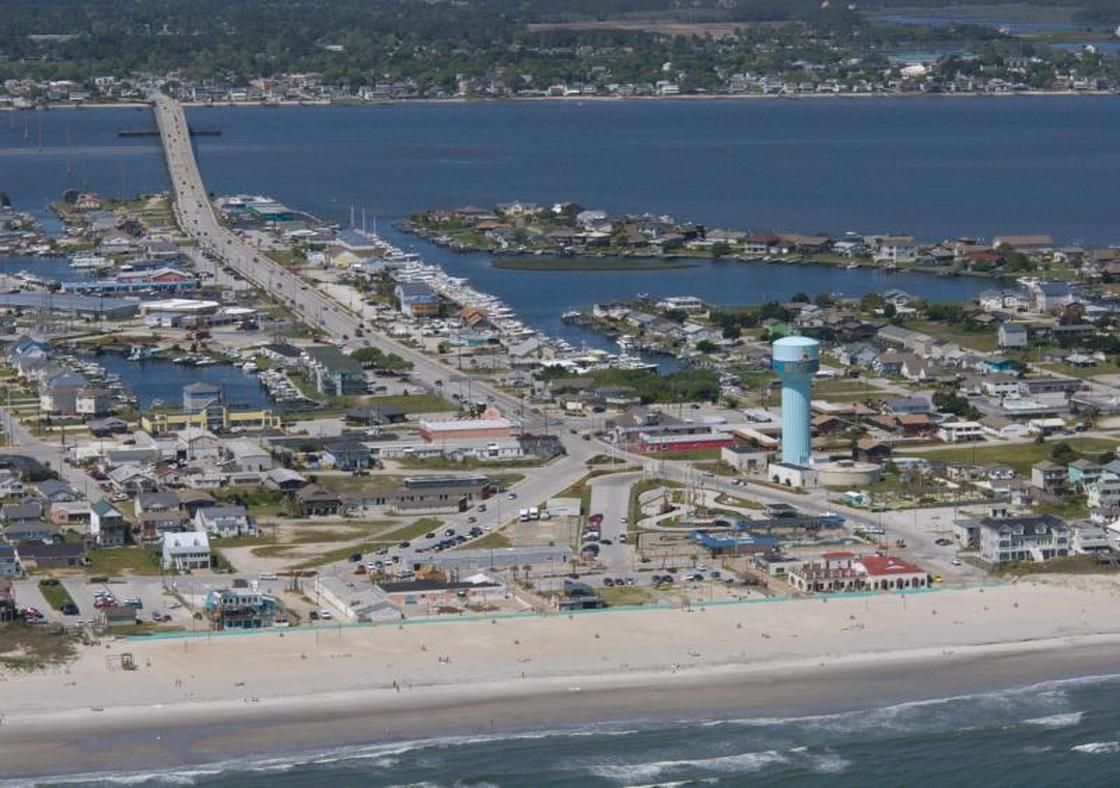 Atlantic Beach

Atlantic Beach NC lies just 15 mins North of Emerald Isle and is home to a boardwalk with small shops and restaurants. In between Emerald Isle and Atlantic Beach are the communities of Salter Path and Pine Knoll Shores which features the NC Aquarium and several family beach homes. At the very Northern end of Atlantic Beach stands the civil war state park Fort Macon which offers showers and other amenities. There are also 3 very popular fishing piers in the area as well. Morehead City and Beaufort are located just minutes away across the bridge to the mainland.
https://www.morehead.com/downtown-morehead.html
http://www.crystalcoastnc.org/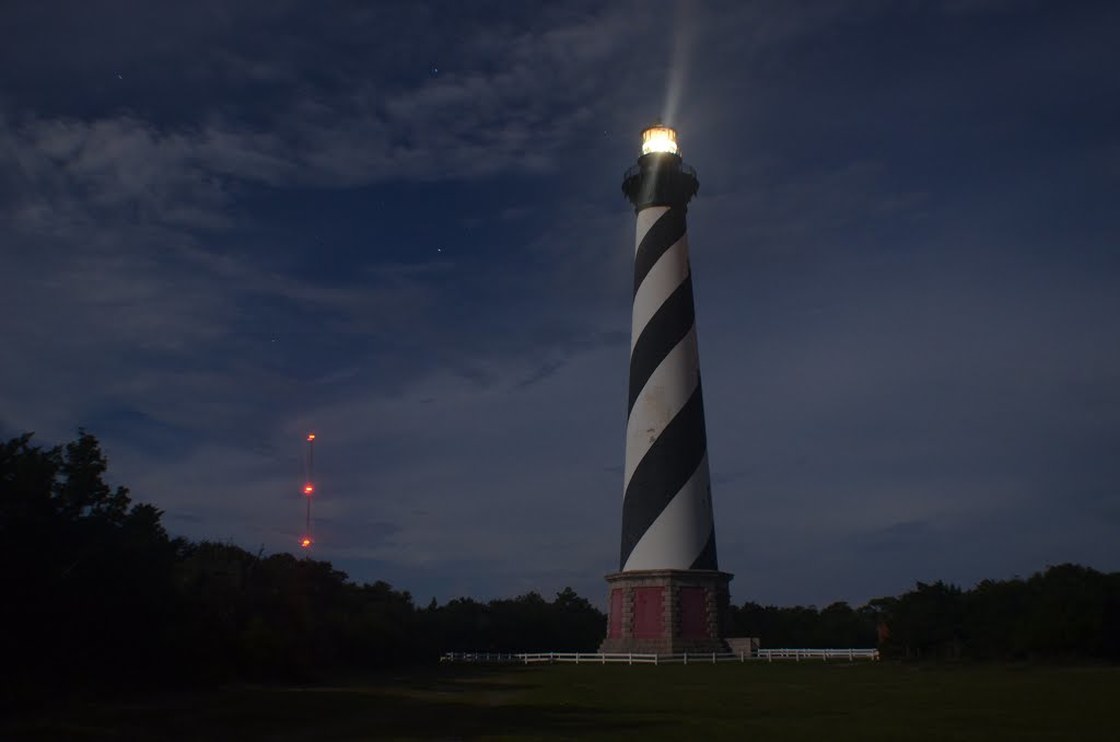 Cape Hatteras

Cape Hatteras offers a truly remote coastal escape as small towns like Buxton, Frisco, Waves, Avon and Salvo dot the 50 mile coastline. Here you will find some of the largest and most beautiful homes on the East Coast. The fishing is excellent and 4 wheel drive access is plentiful in this area of the NC coast. The Cape Hatteras Light house offers daily tours and panoramic views of the islands.
https://www.outerbanks.org/plan-your-trip/towns-villages/hatteras/

Nags Head and Kitty Hawk

Nags Head. Kill Devil Hills, Kitty Hawk are the unofficial hubs of the Outer banks as most of the area's shopping and restaurants can be found in this area of OBX. Jockey's Ridge offers hang gliding from the large sand dunes where the Wright Brothers performed their first flight. Several hotels and beach homes dot the coast as this area attracts several people from Virginia and Northern areas. The town of Manteo is just inland and is the county seat of Dare County and home to the Lost Colony Drama Show.
http://www.nagsheadnc.gov/
http://www.kittyhawknc.gov/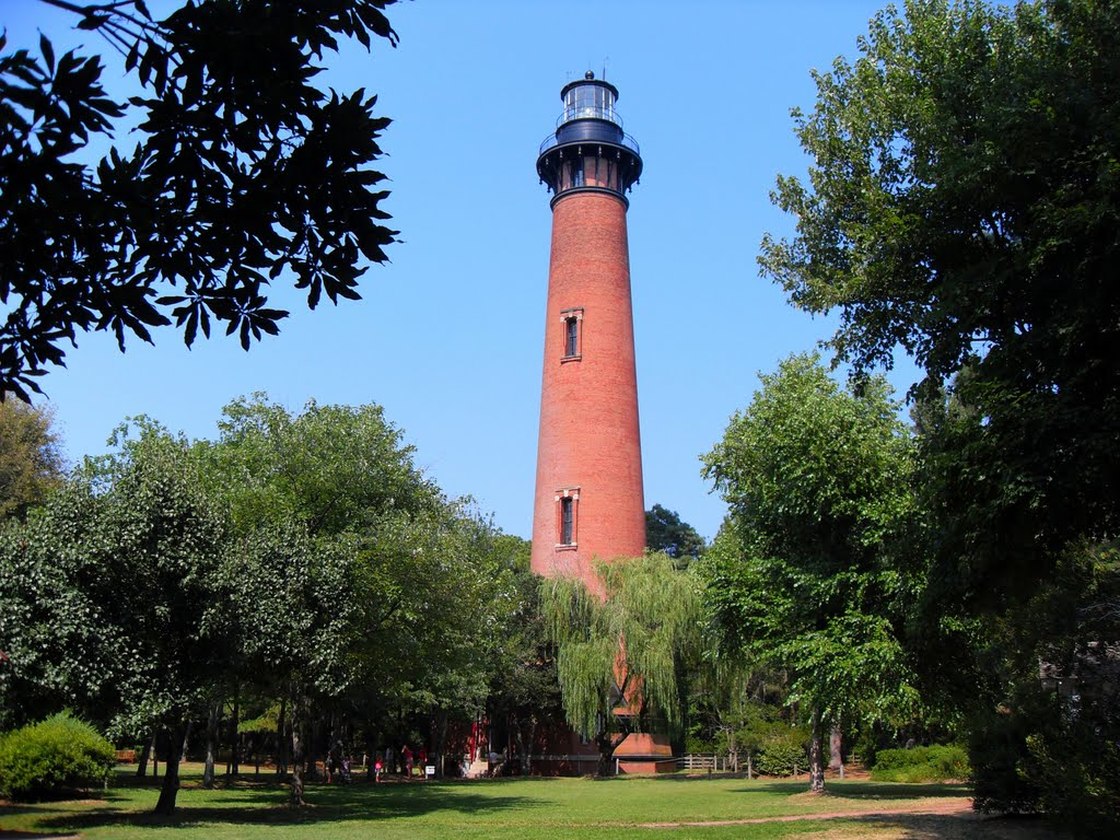 Duck and Corrolla

At the Northern end of OBX lies the beach towns of Duck and Corolla. These towns are very quaint as they offer very peaceful and relaxing beaches. Only 45 mins from the busy metro area of Virginia Beach, this area is worlds apart and refreshing solitude. Many beautiful beach homes dot this area as well. Wild ponies roam the north end of islands here as nature is everywhere.
https://www.townofduck.com/
https://www.outerbanks.com/corolla.html